This quote is so true in so many ways. I'm here to focus on the beautiful this morning, despite the fact that today's weather is less than beautiful.
Spring has been very slow to arrive in the northeast this year, but we have finally been experiencing some days of warmth and sunshine. Last Sunday was warm and breezy, and I took a little time just to sit outside and appreciate.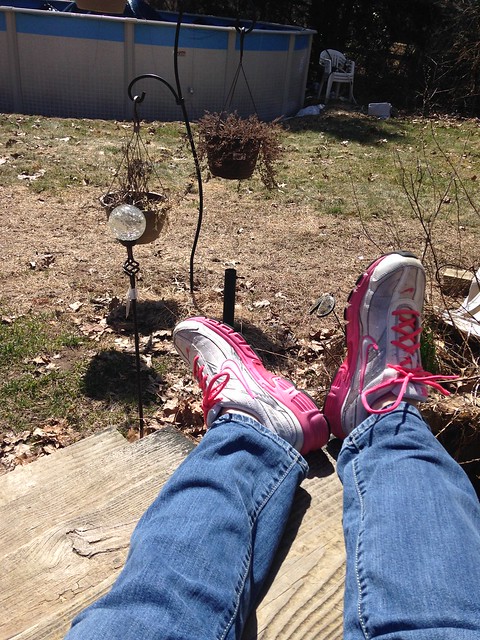 I haven't lifted a rake or anything else to begin spring cleaning, but I'll get to it soon enough. Chives are poking through last year's dead ones to make a new appearance this year!

It is school vacation week here in Massachusetts. Today is Patriot's Day and Boston Marathon Day. A blogger that I read, Amy of "Plain Mama" is running this year. Best of luck Amy!
I got to kick off my vacation week in one of my favorite ways. Jennifer, Renae and I headed up to Pickity Place once again. Saturday's weather was lovely and sunny and warm, and flowers were popping out all over, despite Pickity's New Hampshire location. We figured they must have started some of these plants in their protected greenhouse and then brought them out.

These were not from the greenhouse of course:


I'm not sure what these are; they reminded me of a purple version of forsythia.
And I always share a picture of the beautiful dessert presentation too:

What beautiful changes are you experiencing this time of year?